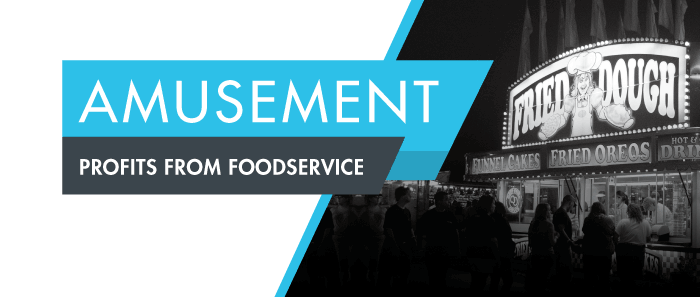 Last year, I stumbled upon an article by Forbes that claimed the secret to happiness was spending money on experiences, not things. And as a millennial, that made perfect sense to me, because it's definitely what I look for when spending my money. Interestingly enough, while researching today's blog, I found another article by CNBC, featuring data that shows 72% of millennials prefer to spend more money on experiences than on material things. This is GREAT news for attractions who sell an experience to guests each day.
If an experience is what people want, you need to make sure there is no reason for your guests to abandon their experience. Food, for example – if you're not already selling it, people are probably leaving your business to go find food elsewhere. How much profit do you think you're losing out each time someone leaves to go get food somewhere else? Would they stay longer if they had access to lunch or dinner options? These are questions you can't afford to leave unanswered. So today we will highlight the ways in which AutoFry and MultiChef are the perfect fit for the attractions industry!
Dipping your toes in the water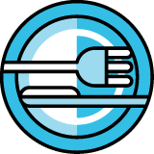 Many attractions are not equipped to handle a full service food operation. We totally understand that viewpoint, which is why our machines have the advantage of allowing you to start small and test the foodservice waters out. Because both AutoFry, our ventless fryer, and MultiChef, our high speed oven, are both completely ventless, you don't need any fancy kitchen space or costly hood installation. All you need to operate our machinery is an electrical outlet and you're ready to start making profits.
Plus, with our rebate program, you'll have access to over $3,500 in rebates to use towards products that will help you get started. Chicken from Brakebush, cheese curds from Curdtown, and even oil for your fryer from Ventura foods – these are just a few of the products you'll be able to save on when you purchase an AutoFry or MultiChef.
---
Mind your Menu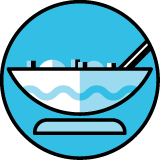 Whether you're looking to start small or make a big splash, one huge advantage to both AutoFry and MultiChef is that you can create an entire menu with either machine or an even bigger menu if you decide to work with both. Our AutoFry-only menu can be downloaded here and it features fan favorites like burgers, chicken wings and fish and chips! Our MultiChef-only menu can be downloaded here and it features menu items like grilled cheeses, crab rangoons and pizza! Between these two machines there is no need for any additional cooking equipment!
---
Better safe than sorry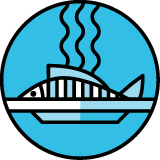 One important factor for most attraction operators is the safety of their employees. You want equipment that is easy to use and safe, a combination that can often be hard to find. Safety is especially important when considering a deep fryer as oil burns are one of the number one kitchen accidents reported in the foodservice industry. For this reason, our fryer is completely enclosed, meaning your staff will never come in contact with hot oil. Furthermore, it has its own built in fire suppression system so you'll never have to worry about a grease fire.
---
Sizing up your needs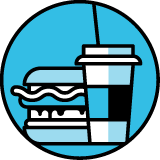 Bigger isn't always better and smaller isn't always cheaper. If you have a machine that's too large you'll end up wasting oil or electricity to keep it running and on the flip side if the machine is too small you'll end up losing sales due to poor turnaround time.
To put it another way, you need the right size equipment for your attraction's needs, and it may be different from another business's needs. With that in mind, we have four different sizes of fryers and two different sized ovens. From countertop to floor models, single basket to double basket, and 12" to 16" cooking chambers, we really can fit our equipment for any need.
---
Turning Over a New Leaf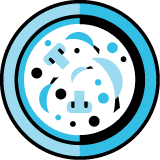 We know that, on average, attractions have a pretty high turnover rate. From seasonal employees to young staff members heading off for college, you're working with new hires all the time. You do not want to have a piece of kitchen equipment that is hard to operate or train staff how to use. This is one huge advantage to using AutoFry and MultiChef – they're booth incredibly easy to use!
I like to say, if you can use a microwave, you can use our equipment. And they really are that simple to operate. You can fry or bake a batch of French fries in just three simple steps with both of our machines, and training should take less than thirty minutes. Cleaning and weekly maintenance schedules are also very minimal so you can be sure your equipment will last for the long haul.
---

Want to learn more?
Download our free attraction foodservice one sheet. It has everything you need to know about AutoFry and MultiChef in relation to your industry!
This guide includes powerful testimonials from current customers, a sample menu for easy implementation and highlights from our equipment. Feel free to download it for yourself or share it with a colleague who may benefit from adding foodservice to their attraction!
Share this post