Another year of the National Restaurant Show has come and gone. Did you make it out to Chicago for this year's NRA show? If you missed it, the good news is that I attended and I'm a copious note taker! So today, let's talk about one of the biggest reoccurring topics at the show: generational influences on the restaurant industry and foodservice trends. As they say the kids are our future, and for the future of foodservice it's all about millennials and generation Z – so let's dive into these two consumer profiles and see what they want and how this shapes our future in foodservice.
Generational Foodservice Trend: Millennials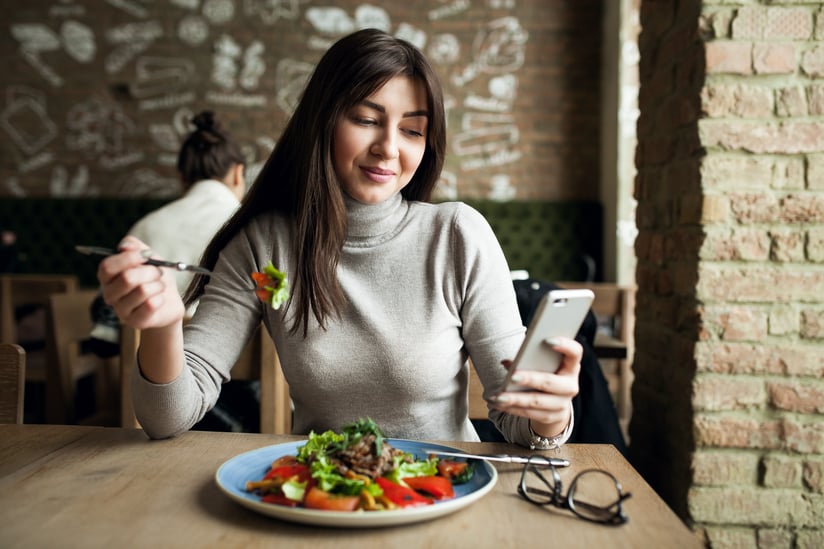 As a millennial, I'd like to state that the traditional definition of my generation as being lazy, self-involved, and over-parented is only half true. Sure, we spend a lot of time staring at our smartphones and liking each other's statuses on social media, but we're also agents of change. We see problems with generations passed and have actually started taking steps towards making positive changes for our futures. As evident by the growing shift towards sustainable business practices and influx of green-products! We love experiences, probably because it's something to snap about on Snapchat, and we crave things that are unique and unusual.
So in terms of the foodservice industry, you can certainly see millennial influence in every energy efficient product. We want things that are clean and green! Additionally, because we love that smartphone SO much, we've seen a radical shift in the way businesses are managing their equipment and ordering processes. More locations each day shift to mobile ordering stations and easy check outs. This is the way of the millennial!
You may have also noticed that businesses are trending towards unique experiential offerings. This can also be directly tied to the needs of a millennial who is looking for the next Instagram photo to take them to insta-stardom. And let's not forget all the fusion foods that are happening right now: Cronuts, sushiritos, ramen burgers! None of this would have happened if it weren't for millennials looking for something new and social media worthy!
Bottom line is that millennials aren't going anywhere, so expect to see more unique eats and a lot more emphasis on sustainability. During one generationally focused education session, Jason Doresey, co-founder of millennial and Gen Z research firm The Center for Generational Kinetics, suggested focusing on technology – but keeping it simple. Millennials like things to be easily accessible and easy to use. He also told session attendees that to captivate a millennial the trick is to "tell us how we're going to have a unique experience."
---
Generational Foodservice Trend: Gen Z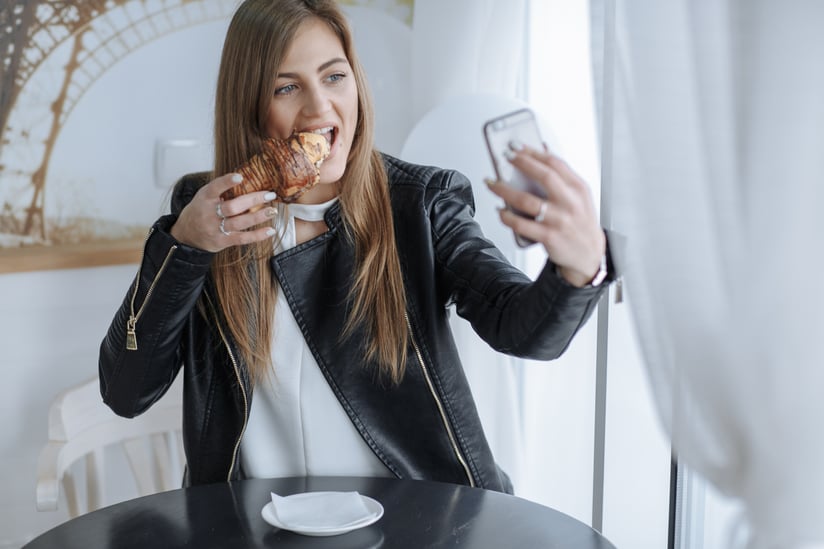 Moving on to Generation Z, what we're finding out is that unlike millennials, Generation z is a lot more motivated than their predecessors. Which might be surprising to many older generations considering how Gen Z spends copious amounts of time online and have extremely small attention spans. Because of this, Gen Z tends to consume a lot of information in a very short amount of time – and likewise, they make decisions pretty quickly.
In another generationally focused session, Jill Ahern, senior director for insights and design packaging at Havi Technology, explained to the audience that Gen Z is the first digitally native generation. Digitally native referring to the fact that Gen Z was born into a world with technology, which means they've never been without and therefore heavily rely on technology.
So how does this play out for the foodservice industry? Well, since Gen Z is still in their adolecense, we're not yet seeing any seismic shift in current practices. But this information IS vital to understand when we start talking about the future of foodservice. For starters, Gen Z expects value and quality from their foodservice choices. They rely heavily on technology and reviews, so be sure that your online reputation is spotless or you can expect to see Gen Z skipping your destination.
Much like their older millennial brothers and sisters, Gen Z is ultimately all about the experience. Making it as easy and streamlined as possible is a MUST with this generation of short attention spans. Moreover any digital element you can include into your experience is a plus. Tabletop tablet ordering, digital kiosks, custom apps – these are the tools of Gen Z, so make sure they're in your future as well.
---
The bottom line...
If you take away nothing else from NRA it should be that technology is here to stay, experiences are worth a million likes and the future generations may be bringing more to the table than previously thought! While the foodservice trends continue to shift and evolve each day to meet the needs of the newest customers with spending power, these are the biggest foodservice trends you can expect to see prevail. Until next year, Chicago! Happy FRYday!
Share this post