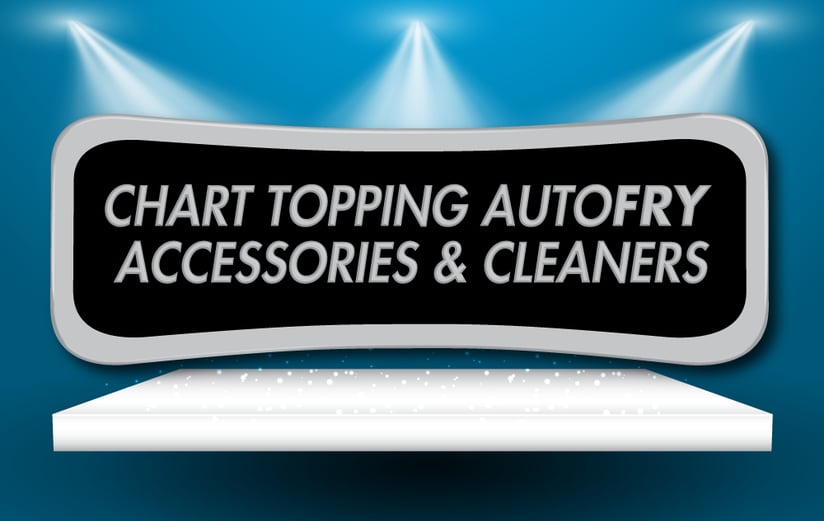 Here, at Motion Technology Inc., we are proud of the quality and performance of our AutoFry units. We also take great pride in our accessories and cleaners that keep the AutoFry performing to it's best ability. You could say our accessories and cleaners are The Supremes to our AutoFry's Diana Ross. Together they make beautiful deep fried music. Below we have highlighted a handful of the best AutoFry accessories and cleaners that we think help the AutoFry perform like Diana and The Supremes at The Apollo!

CGR (Carbon Grease Remover)
The AutoFry Carbon Grease Remover is an AutoFry operator's best friend! After a busy week in the kitchen, whipping up delicious dishes from your AutoFry, cleaning your machine can seem like a daunting task. With the AutoFry Carbon Grease Cleaner, you need not worry! CGR makes cleaning that caked on grease, and carbon build up a piece of cake. Available in both liquid and aerosol, we recommend using CGR once a week to keep your AutoFry running and looking its best.
Yearly Filter Pack
For Autofry users new and old, it's important to remember that the AutoFry's charcoal and mesh filters are the main component to the fryer that keeps them ventless – if they're full of grease because they haven't been changed in a while, you can be sure your fryer is not properly venting! Delayed filter changes are the number one cause of machine breakdown, so you must change them regularly to ensure longevity of your fryer.
Because filter changes are so important, we have discounted rates on full-year packs as well as a filter change reminder program that will notify you each time you need to change your filters. Plus you'll save an extra $10 on filter prices just for signing up for our reminder program.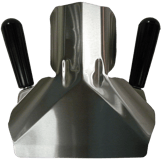 French Fry Scoop
The AutoFry is fantastic for fixing up a fresh batch of French fries, and our French Fry Scoop is just what you need to serve those fries hot out of the fryer! Our French Fry Scoop, unlike various others, is equipped with two handles. This makes bagging and serving fries and other small appetizers safe, quick, and easy.
Boil Out Tablets
Weekly maintenance is very important for your AutoFry. Keeping the oil pot clean with our Boil Out Tablets, will help keep your machine running as it should and your food frying to perfection! The concentrated cleaning tablets easily remove stubborn grease from the oil pots. Our Boil Out Tablets are simple to use PLUS if your machine was manufactured in 2008 or after, you can use the special Boil Out Feature to streamline the process further. The feature itself is very user friendly, but just in case we created a "How-To" Video to assist you in performing the task. Check the video out on our youtube page!
Brite Shine Stainless Steel Cleaner
The Brite Shine Stainless Steel Cleaner is a special cleaning and polishing formula, in which all of the ingredients are of food grade or higher quality. In no time Brite Shine cleans, as well as maintains the gleam of a metal surface. The cleanliness of your machine is important for producing great food, but that doesn't mean it is not important for your AutoFry to look as good as it fries! A spotless exterior is a sign of a well-cared for kitchen and establishment, so keep your kitchen shining and your staff and customers happy with Brite Shine aerosol and wipes!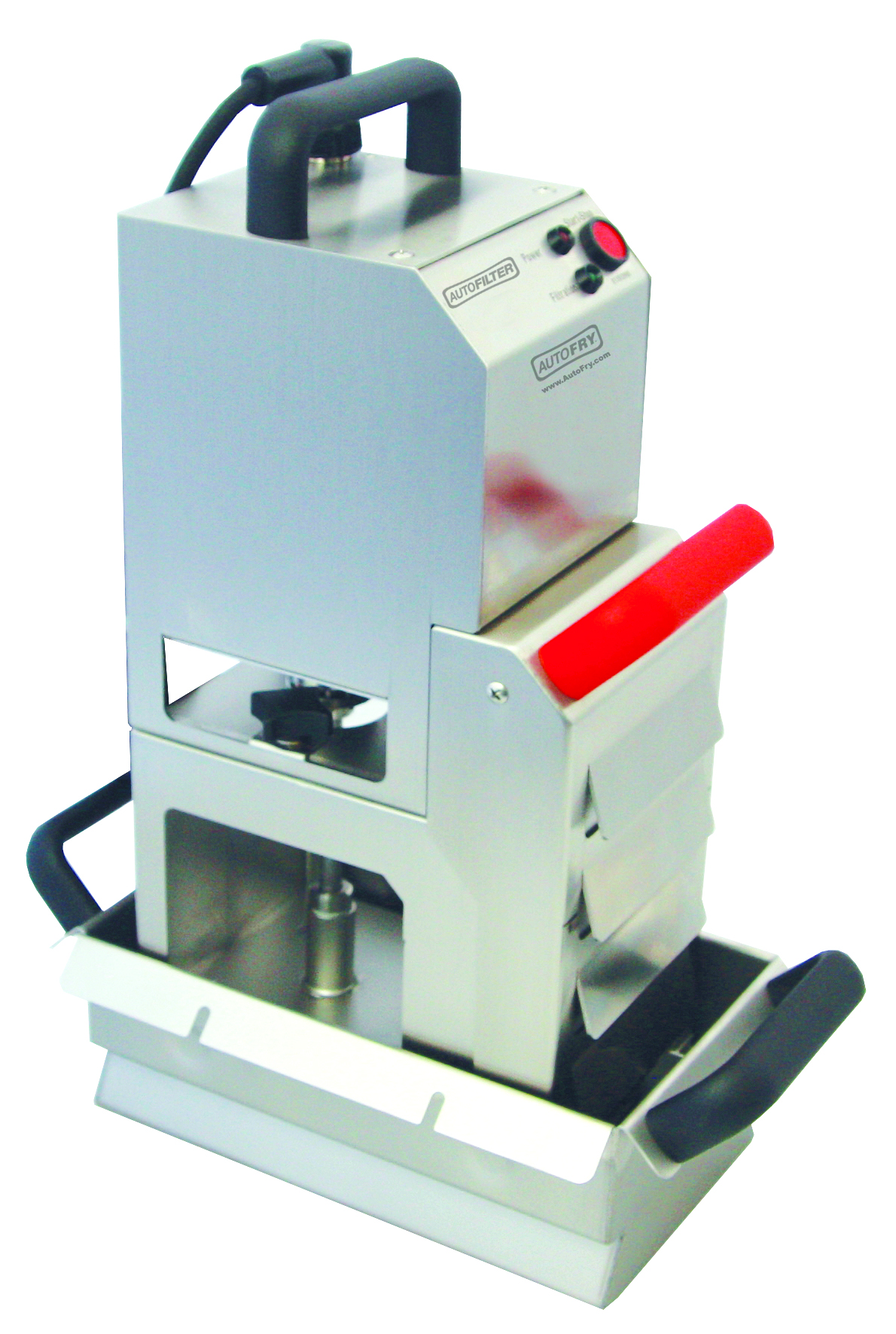 AutoFilter
Filtering your oil in an ordinary deep fryer can be intimidating, but that isn't the case with AutoFry! We've got our very own filtration system that was specifically engineered to fit perfectly with our fryers. AutoFilter is placed inside the oil pot, where it safely filters the oil without the user ever having to remove the pot full of oil. The AutoFilter prevents spills and splashes, making the process safe for our customer. Safety isn't the only benefit being brought to the table by the AutoFilter. You can extend the life of your oil by up to 50% with easy, automatic filtering.
All of our accessories and cleaners are easily found on our Web Store. You can also order over the phone at 800-348-2976 or via email and our aftermarket team will be more than happy to assist you.
Share this post