It's the end of the year which means you can expect two kinds of posts from every foodservice outlet you follow: a recap of all that happened in 2017 and a post of predictions for 2018! And while we may not be your first choice for foodservice news, we do stay on top of the latest and greatest in all things foodservice. So I spent my morning searching around the interwebs to see ALL of the predictions that are being made about 2018 foodservice trends. Today I'll share the ones that are the most prevalent across all industry news outlets and the ones I'm most excited for!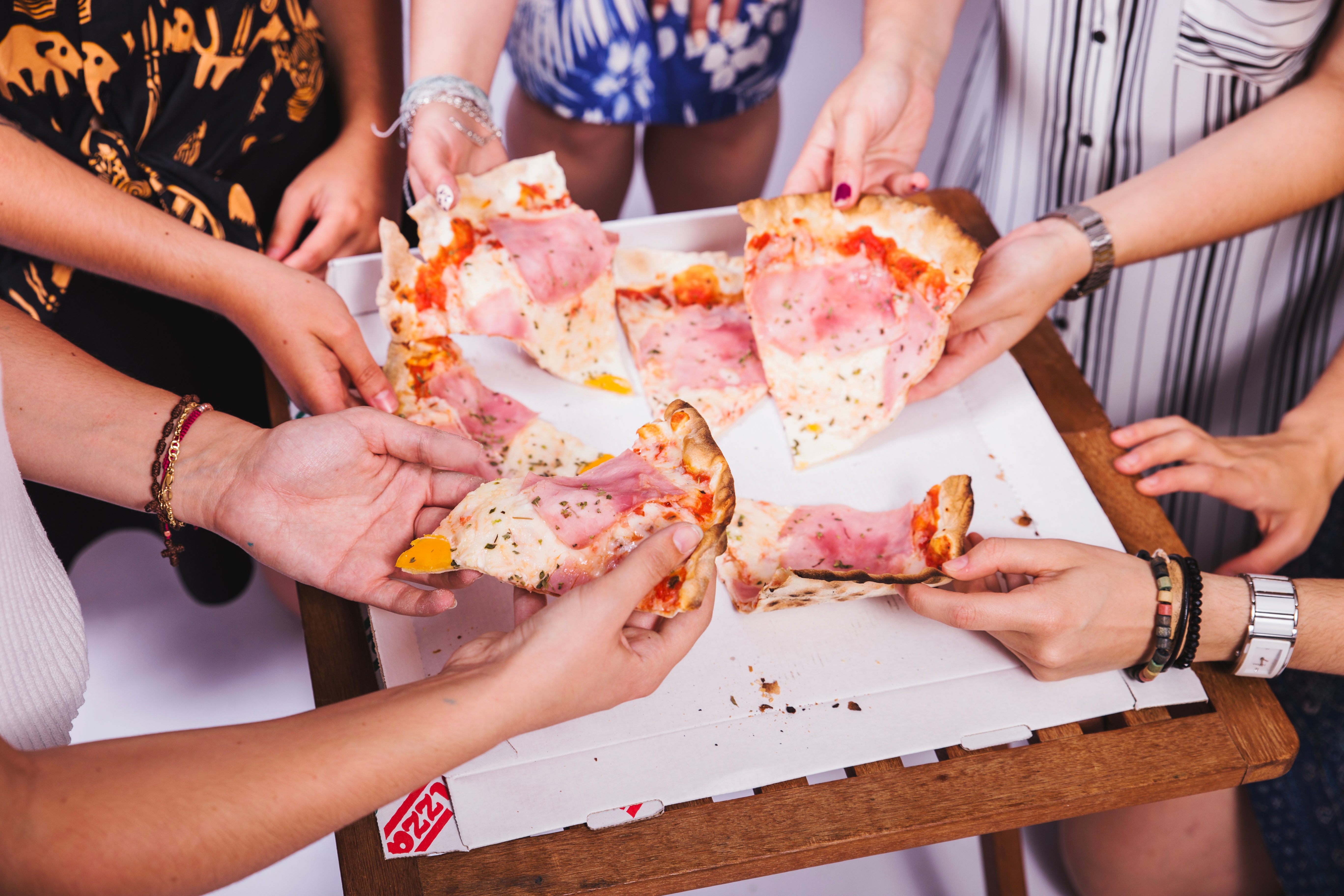 Signed, Sealed, Delivered
It's yours! At least in 2018 it will be, as more and more places look into delivery options. Whether with inhouse delivery teams or third party apps like Grubhub, UberEats or Eat24, more and more foodservice businesses are expanding into delivery.
This influx of delivery options is likely due to the blend of the millennial instant-access priority and families looking to dine in rather than go out. And as more restaurants and businesses offer their foods delivered, the competition has to follow suit too.
If you haven't figured out delivery for your business yet, now may be the right time. It's a great profit driver in an industry that has been struggling over the last year. Of course, you'll need to take proper precautions to make sure delivery is done right and NRN has some great tips for working with third parties while still ensuring that you are covered in the event of mishaps such as foodborne illnesses, auto accidents and possible criminal acts by delivery personnel.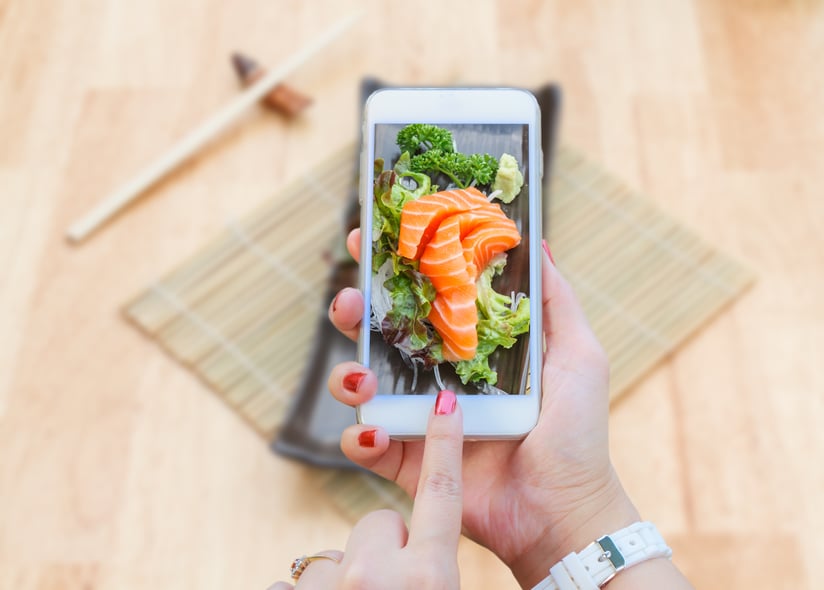 See Your True Colors
They're shining through all right! Colorful and extravagant foods really started to rise in 2017 with the Instagram age booming. If your food isn't photo worthy, are you doing yourself a disservice? All signs point to yes.
Gone is the day of word of mouth… now it's more like photo of screens. People don't want to hear about your meal, they want to SEE it. And this trend goes across all aspects of foodservice, from five-star meals with insane plating arrangements to Staurbuck's unicorn frappachino! If it's not Instagram-worthy, it's not going to make the cut in 2018.
To step your game up, go over to Instagram and give the hashtag #foodporn a search. Fear not, this is all 100% safe for work content! #FoodPorn is the term for really amazing looking foods, and it's where you should be aiming to be found! From unique plating, to extravagant ingredients, heck it doesn't even have to taste as good as it looks! Case in point – that Starbucks unicorn frapp was AWFUL. But it made a HUGE splash on social media and that's the goal of the game!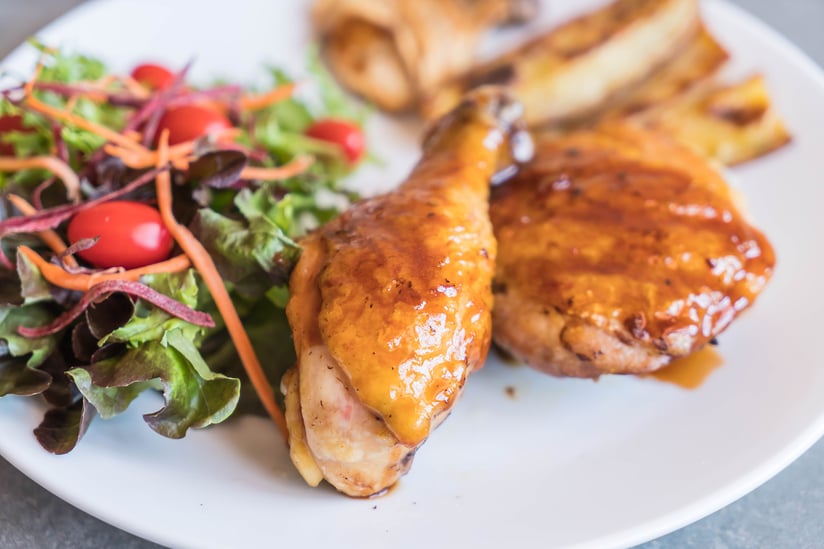 Where's the

beef?

Chicken?
Another trend that continues over from 2017, chicken isn't going anywhere! From deep fried hot chicken to rotisserie birds, the poultry trend continues into the new year. Of course, chicken is always on the table when it comes to foodservice, but it seems in the last few years it's really taken the front seat over beef.
Reasons for increased chicken consumption can be attributed to a few factors. First, foodservice operators are looking for the best bang for their buck and chicken, especially whole chickens, can really give you a wide variety of ways to use every last scrap. Additionally chicken tends to have a healthier persona, feeding into American's need to eat healthy.
If you're looking to up your chicken game, try combining this trend with the last two. Take a great chicken dish, add some colorful pizazz to the landscape and offer it delivered! You'll have guests snapping photos and raving about your trendy dish!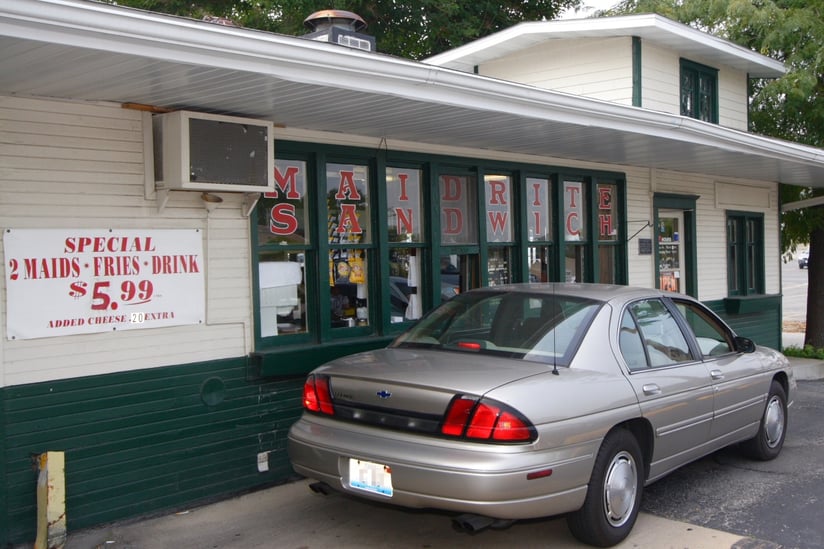 Baby You Can Drive my Car
How about one last trend for the new year but this time lets focus it around the cstore industry! According to CSNews, this is going to be the year of the drive through. Foodservice sales continue to grow at a rate nearly double of all other sales, so it makes sense that cstores would put ample focus on this segment. Drive through simply add to that convenience factor.
Of course adding a drive through to a business isn't as easy as making your food more instagrammable! There has to be big changes made along the way to have a viable drive through option. Cstores that will benefit from it most have already made foodservice a priority in 2017. These are big shops that have spent time already in changing store layouts, hiring foodservice specific personnel, upgrading equipment, and more.
For those who've already made foodservice a top commitment in 2017, drive throughs will only be as successful as their ability to maintain convenience. It's suggested by industry experts that drive throughs are focused on foodservice only, as "Adding cigarettes, packaged beverages, beer, grocery, general merchandise, candy and snacks to foodservice makes it virtually impossible to achieve the speedy throughput that customers expect."
---
Well there you have it, four of the biggest foodservice trends
you can expect to see in 2018. We're sure this list will evolve throughout the year and to that we say, bring it on, 2018!
We're ready for anything in the new year!
Share this post